Portugal, a sun-kissed gem nestled on the western edge of Europe, has captivated travelers for centuries with its vibrant culture, rich history, breathtaking landscapes, and mouthwatering cuisine. From the enchanting cities of Lisbon and Porto to the golden beaches of the Algarve and the picturesque vineyards of Douro Valley, Portugal offers a diverse range of experiences. But how to know when is the best time to visit this Mediterranean paradise? In this blog article, we will unravel the optimal seasons to plan your Portuguese adventure, taking into account weather conditions, tourist crowds, and popular events.
Summer (June to August) - The beach is calling
Do you love sunny days, beautiful beaches and fresh seafood? If so, this is the season to come. Summer in Portugal is synonymous with glorious sunshine, azure coastlines, and long, balmy evenings. The summer season beckons beach lovers, as Portugal boasts some of Europe's most stunning stretches of sand. From the popular Algarve region in the south to the unspoiled beauty of the Alentejo coast, there are endless opportunities to soak up the sun and enjoy water sports.
At this time of the year, Portugal is known for their warm weather and long sunny days, making it an enticing time to visit, especially if you love to go to the beach. The country's coastline, including the Algarve region, offers a plethora of stunning beaches where you can soak up the sun and indulge in water sports. Average temperatures during the summer range from 25°C to 30°C (77°F to 86°F), with inland regions experiencing slightly higher temperatures. Keep in mind that popular tourist destinations can get crowded during this time, so it's advisable to book accommodations and attractions in advance. If you're visiting in June, don't miss the St. Anthony festival in Lisbon, a lively street party where the city comes alive with music, food and dancing.
However, it's important to note that summer is also the peak tourist season, especially in popular destinations like Lisbon and Porto. Expect larger crowds, higher prices, and more extended queues at popular attractions. To avoid the crowds, consider exploring lesser-known coastal towns or booking accommodations and attractions in advance.
Our tour recommendation: Best of Sea and Countryside: Lisbon and Algarve - 9 days
Spring (March to May) - Great time for outdoor adventures
As winter bids farewell and nature is reawakened, spring is an excellent time to explore Portugal. The temperatures gradually rise from mild to pleasantly warm, making it ideal for sightseeing and outdoor activities. Springtime brings blooming flowers, lush green landscapes, and a refreshing atmosphere that adds extra charm to the country.
Spring is undoubtedly one of the best times to visit Portugal, as the country awakens from the mild winter and bursts into colorful bloom. March marks the beginning of the pleasant spring season, with average temperatures ranging from 15°C to 20°C (59°F to 68°F) across most regions. It's a great time to explore the stunning Algarve coastline, enjoy outdoor activities, and wander through the charming streets of Lisbon, Porto, or Sintra without the swarms of tourists. Plus, springtime brings with it vibrant festivals like the Holy Week processions in Braga and the Festa da Flor in Madeira, where streets are adorned with flower displays and parades.
The traditional Holy Week processions, particularly in Braga and Óbidos, offer a glimpse into Portugal's religious traditions and vivid street celebrations. This is a great time to check out Portugal's top natural wonders without the heavy crowds.
Our tour recommendation: Best of Lisbon with Madeira: Island of Eternal Spring - 9 Days
Autumn (September to November) - Wine lovers, this is the right time for you
Get involved in the wine production process in one of the world's most renowned wine regions. This season is an ideal time to delve into Portugal's wine culture, with the grape harvest festivals taking place in the Douro Valley and Alentejo regions. Enjoy wine tastings, vineyard tours, and traditional gastronomic delights while relishing the cooler temperatures and stunning landscapes.
Autumn is another fantastic season to explore Portugal, as the weather remains pleasant, the summer crowds thin out, and the countryside transforms into a mesmerizing palette of autumnal colors. September still offers warm temperatures, ranging from 20°C to 25°C (68°F to 77°F), allowing you to enjoy outdoor activities and soak in the last days of beach weather. October and November bring cooler temperatures, ranging from 15°C to 20°C (59°F to 68°F), making it an ideal time for city sightseeing and visiting cultural landmarks. Wine enthusiasts will also appreciate the autumn months, as it's the grape harvest season, with numerous wine festivals taking place across the Douro Valley and other wine-producing regions.
With fewer tourists compared to summer, you'll have more opportunities to explore Portugal's cultural heritage at a leisurely pace and avoid crowds.
Our tour recommendation: Secrets of Porto and Douro Valley - 5 Days
Winter (December to February) - Perfect for winter sports enthusiasts (and it's the cheapest season too)
While winter may not be the first choice for a beach holiday, Portugal's mild Mediterranean climate means it can still be an appealing destination during this time. The southern Algarve region experiences mild temperatures, allowing for pleasant walks along the coast and outdoor activities. In contrast, the northern parts of Portugal and the mountainous regions offer opportunities for winter sports enthusiasts, since it snows during this time of the year.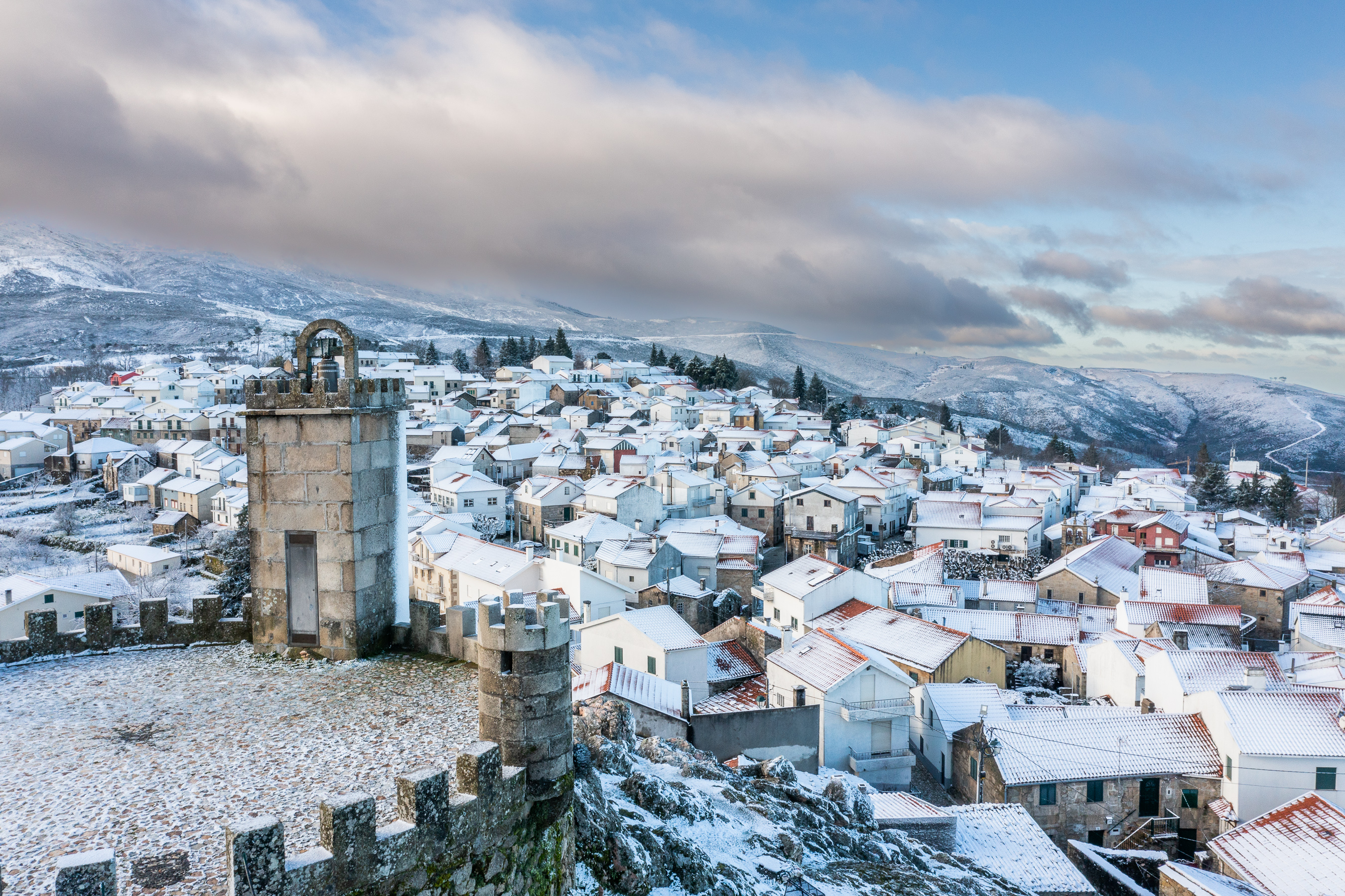 Compared to many other European countries, winter in Portugal brings a mild climate making it an appealing destination for those seeking a winter getaway without the biting cold. Temperatures range from 10°C to 15°C (50°F to 59°F), with slightly cooler temperatures in the north and higher elevations. While coastal regions remain relatively mild, the mountainous areas, such as Serra da Estrela, offer opportunities for winter sports like skiing and snowboarding.
Winter also marks the festive season in Portugal, with elaborate Christmas markets and enchanting decorations adorning the streets of cities like Lisbon and Porto. The Madeira Island's renowned New Year's Eve fireworks display in Funchal is a sight to behold, attracting visitors from across the globe.
Our tour recommendation: Serra da Estrela Private Tour
Portugal is a beautiful country, ready to welcome you at any time of the year. The best time to visit only depends on your preferences and interests! Spring and autumn offer milder temperatures, fewer crowds, and opportunities to explore cultural festivals and events, while summer promises sun-soaked beach days but comes with larger tourist crowds and winter is the colder season but is also the cheapest.
Discover your favorite season and book your trip to Portugal now!